Ceramic
Through the creation of her intimate and personal sculptures, Melissa Ichiuji explores themes related to ecstacy, metamorphosis and transcendence. The juxtaposition of soft shapes, hard surfaces and bright colors plays with the attraction and repulsion of psychological tension.
2018 Ceramic 12 x 10 x 12 inches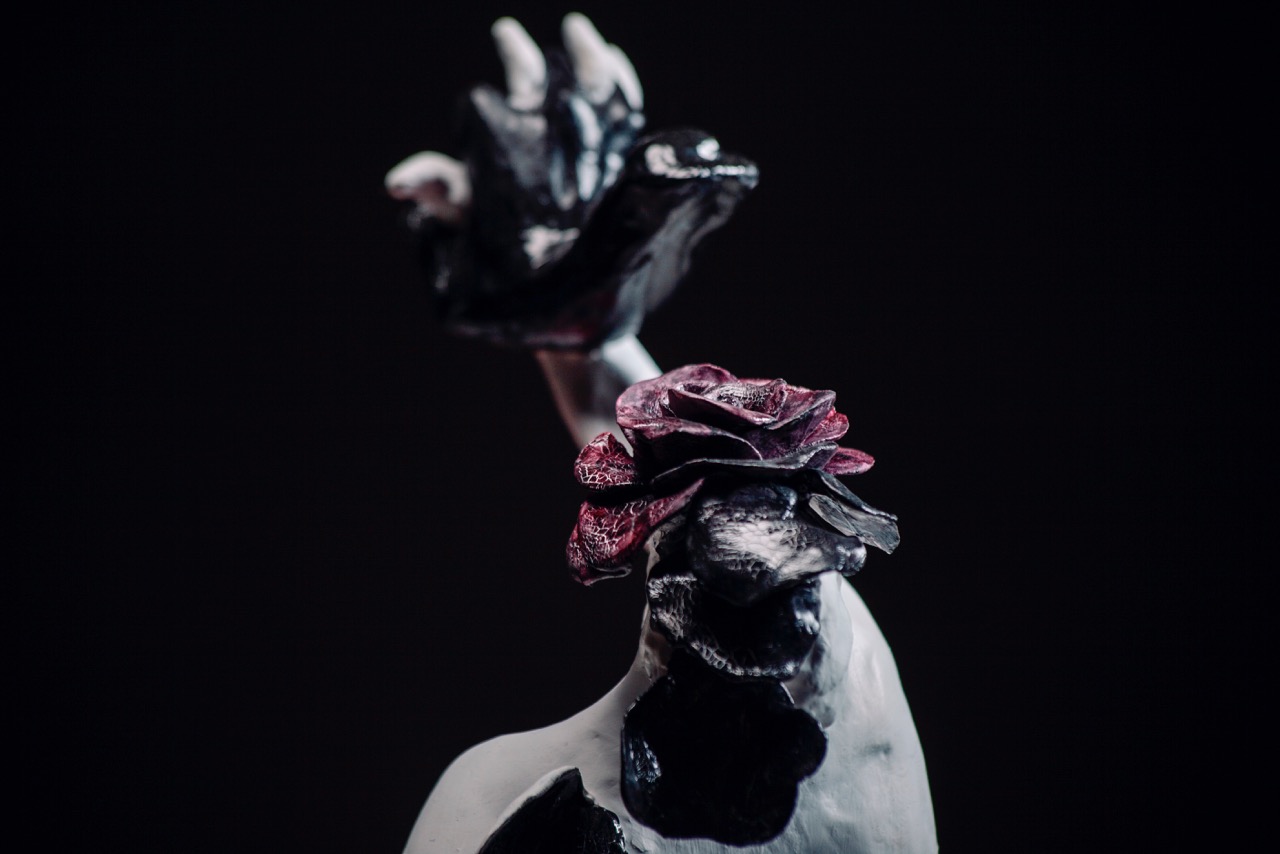 Monsieur Hummingbird and Girl with Flowers, 2018
Ceramic, 24"x 10"x 5" (Variable)
Limited edition of 6 (each unique)
2018 6" x 5" x 4 " Ceramic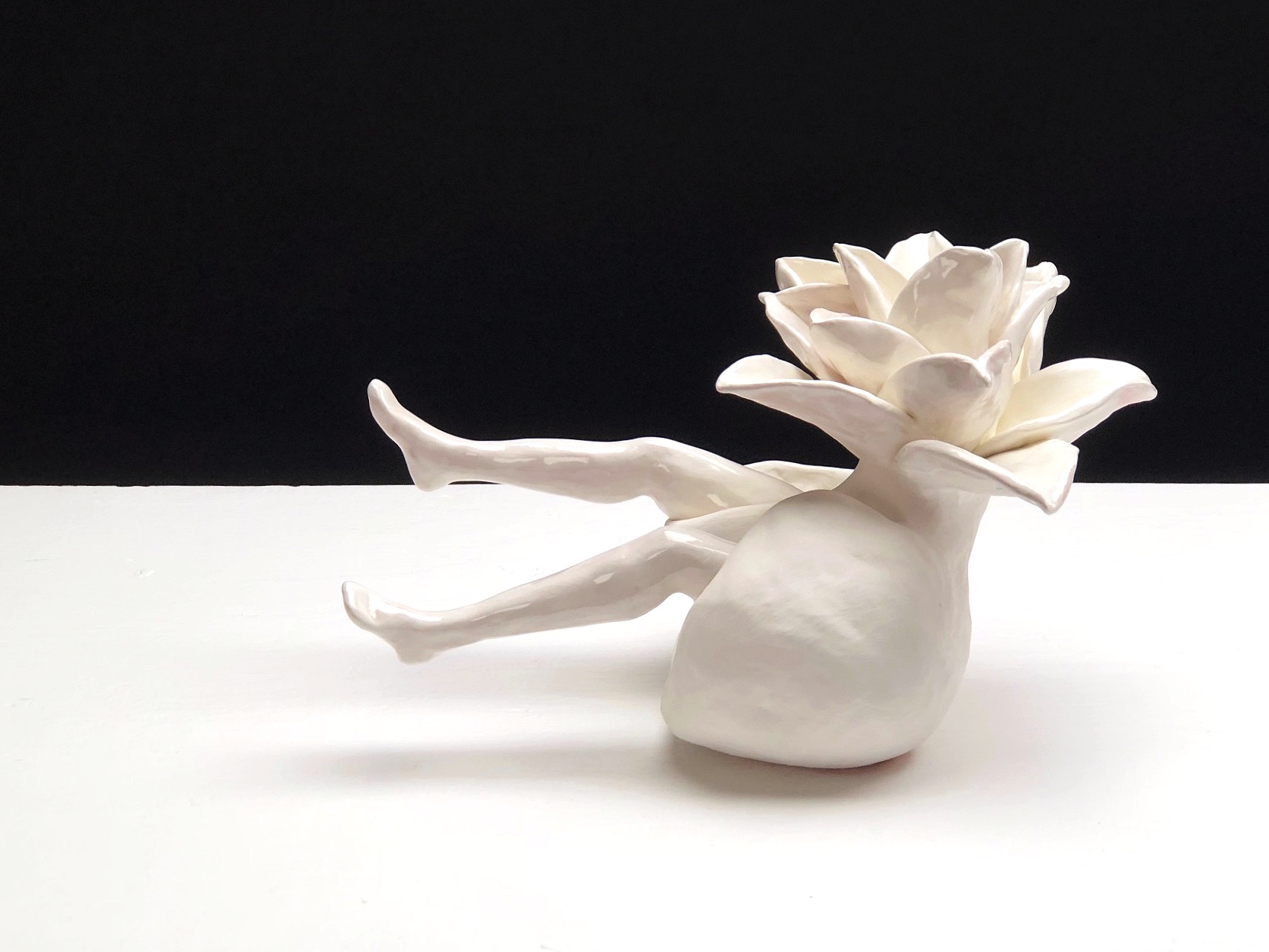 2018. 12" x 6" x 7" Ceramic
2018 4" x 5" x 4" Ceramic
2018 4" x 3" x 4" Ceramic
The artist develops the themes of the woman as object of desire and of her erotic fantasies, but also of her motherhood and vulnerability. Her scenography is ambiguous, blurred and confusing, oscillating between Eros and Thanatos, seduction and destruction.
-Jeanette Zwingenberger (Art historian, writer, curator)