Soft
Using mostly vintage fabrics, personal artifacts and domestic objects, Ichiuji employs the history embedded in found materials to endow her sculptures with life. Antique lace, mens suiting and ties, delicate lingerie, 17th century silk, baby clothes, bone and costume jewelry act as surrogates for previous life and are symbols of resurrection and reanimation.
2016 Mixed Media: Textiles, Found objects from the artists childhood home, thread, steel 32"x 14" x 24"
2018. Mixed Media: textiles, found objects, ceramic, wood, crystals. 30"x 28" 18"
*
Figures are poised, elevated, and in some cases twisted in compliance. Bodies rise high on tiptoe, lean back in submission, and sprout riotous blooms in defiance. They speak to the folly of taming nature.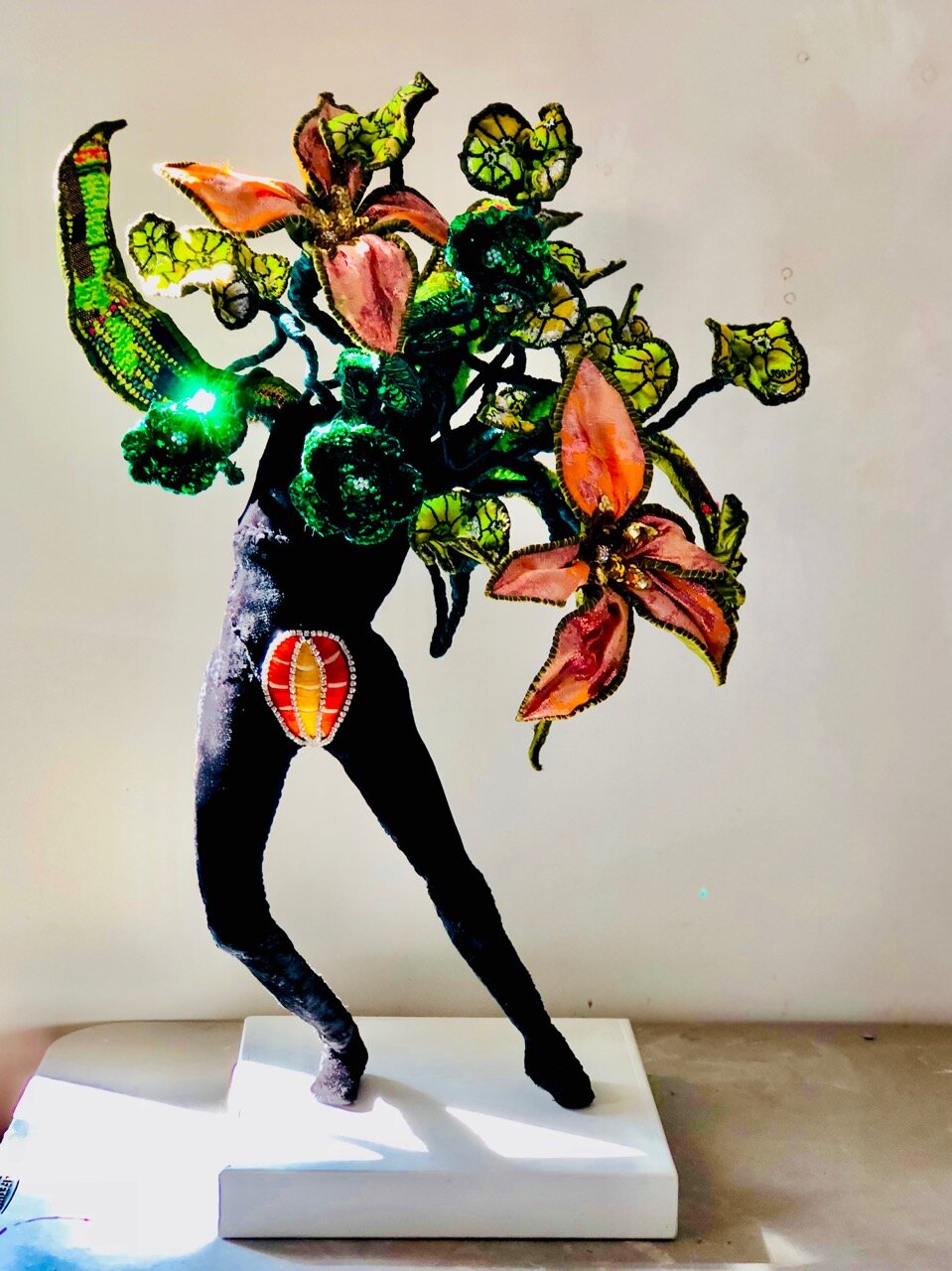 2018 Mixed Media: Textiles, found objects, thread, wood. 18" x 18" x 28"
2018 Mixed Media: Textiles, found objects, thread, wood. 18" x 18" x 28"
Exhibition view: Pieces Uniques at Galerie Sophie Scheidecker, Paris
2018 Mixed Media: Textiles, found objects, wood, thread, cotton. 36"x 24"x15"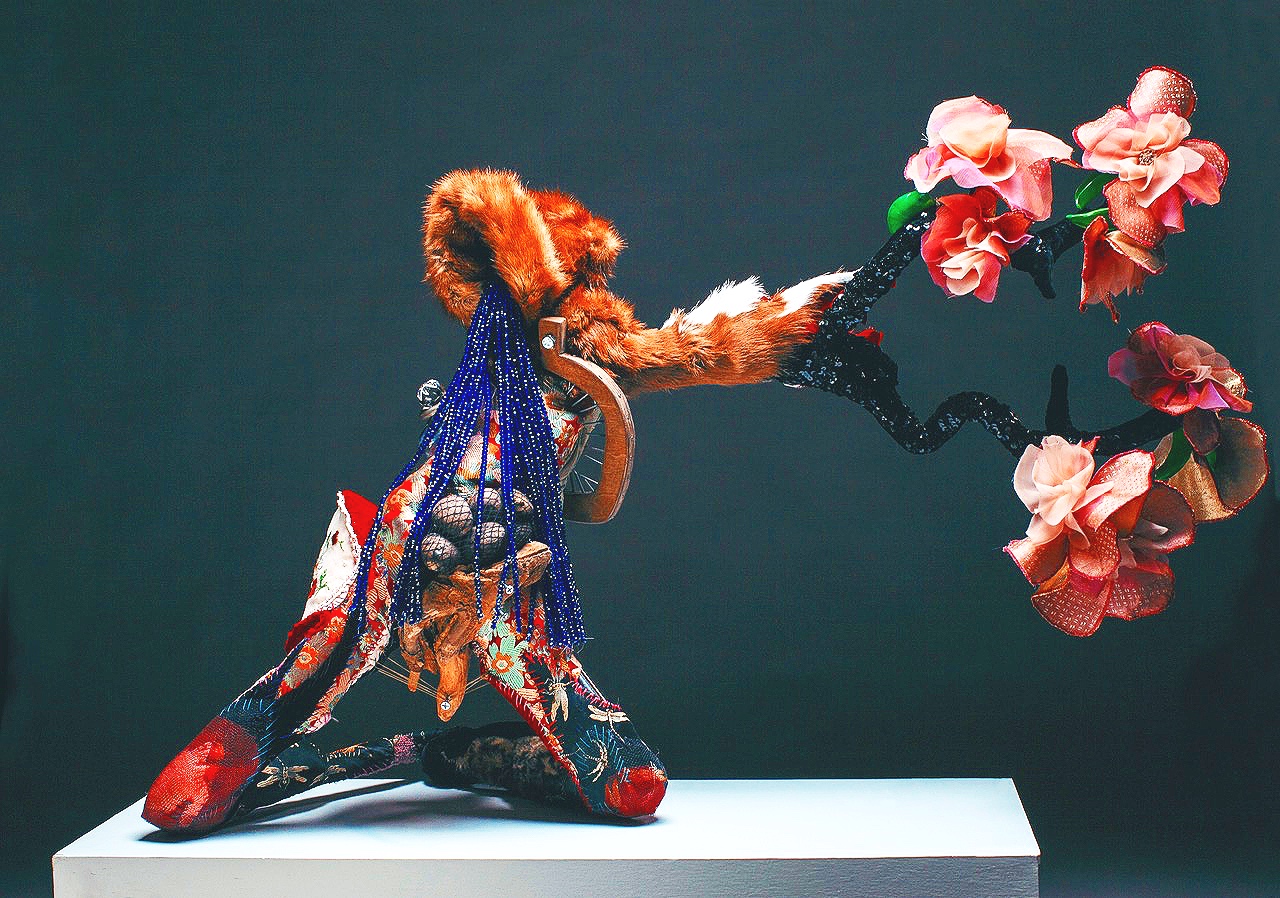 2018. Mixed Media: Textiles, found objects, wood, thread, cotton. 36" x 24" x 15"
2016. Mixed Media: Textiles, found objects, wood, thread, cotton 8"x 6" x 20"
2018. Mixed Media: Textiles, Found objects, thread, wood 12" x 16" x 10"
Tendu 2012 Mixed Media: Textiles, ceramic, thread, olive wood. 18" x 18" x 28"
2013 Mixed Media: Textiles, found objects, thread, cotton, wood. 30" x 30" x 14"
2013 Mixed Media: Textiles, found objects, wood 18"x 10"x 14"
2013. Mixed Media: Textiles, acrylic, wood, fishnet stockings,cotton, thread 32"x18"x22"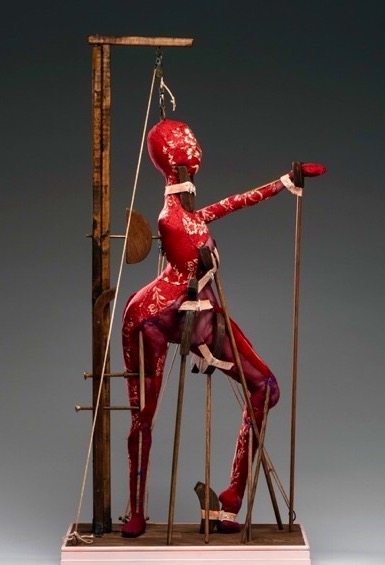 Mixed Media: Found objects, textiles, wood, paper, hair, thread, panty hose, 18"x 26"x 12"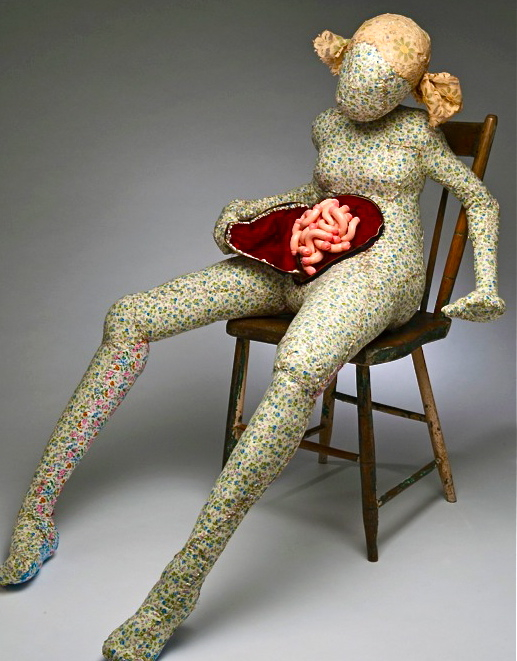 2014 Mixed Media: textiles, found objects, ceramic, wood 42"x 38"x 30" (Variable)
2013 Mixed Media: found objects, olive wood, thread, ceramic. 24"x 24"x 28"
2013. Mixed Media: Textiles, found objects, acrylic, wood. 30" x18" x16"
2013. Mixed Media: Textiles, found objects, thread, wood. 24" x 22" x 12"
2013. Mixed Media: Textiles, found objects, thread, olive wood. 12" x 12" x 28"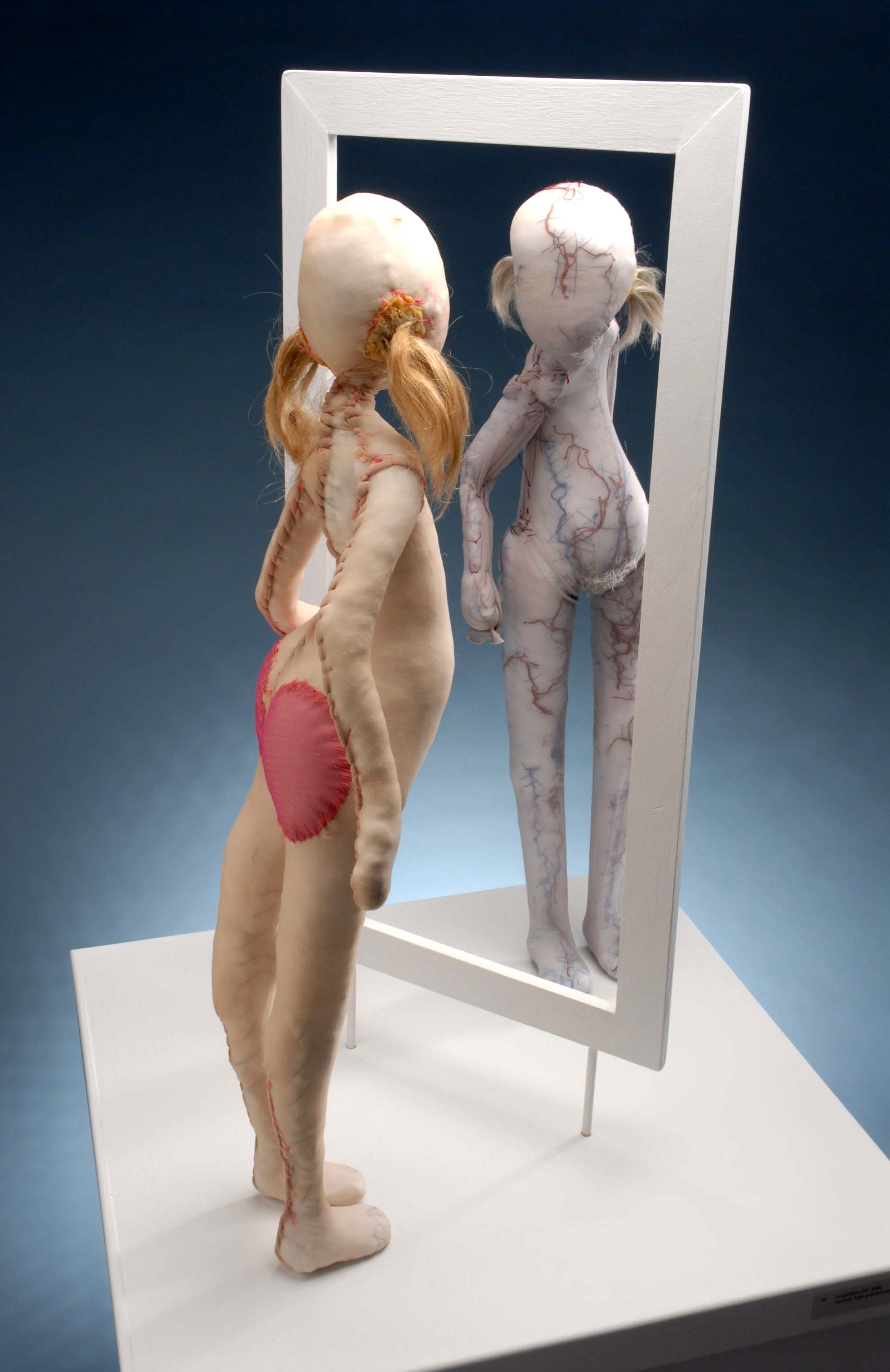 2006 Mixed Media: Textiles, hair, thread wood. 25" x 25" x 32"
2006 Mixed Media: Panty hose, thread, cotton, wire, wax, wood, 14"x 18"x 12"
"Ichiuji's figures express the beauty of movement while showing their fragility through exposed interiors. They seem to defy this vulnerability with distinctly gendered posture. These open bodies reveal the organic nature of their flesh, in contrast with their elegant postures. The artist includes all registers, high and low culture, the popular and the kitsch, noble materials and recycled elements. Her hybrid characters have multiple identities, expressed by fragments sewed together coming from different realities to which the dolls belong. For Ichiuji, these faceless guises are all women. Anonymity allows each one of them to project herself into this role-playing game."
- Jeanette Zwingenberger (Art Historian/Curator/Writer) from "Make you Love Me" exhibition catalog